Remembering Mary Ontiveros, a friend to NHI in Colorado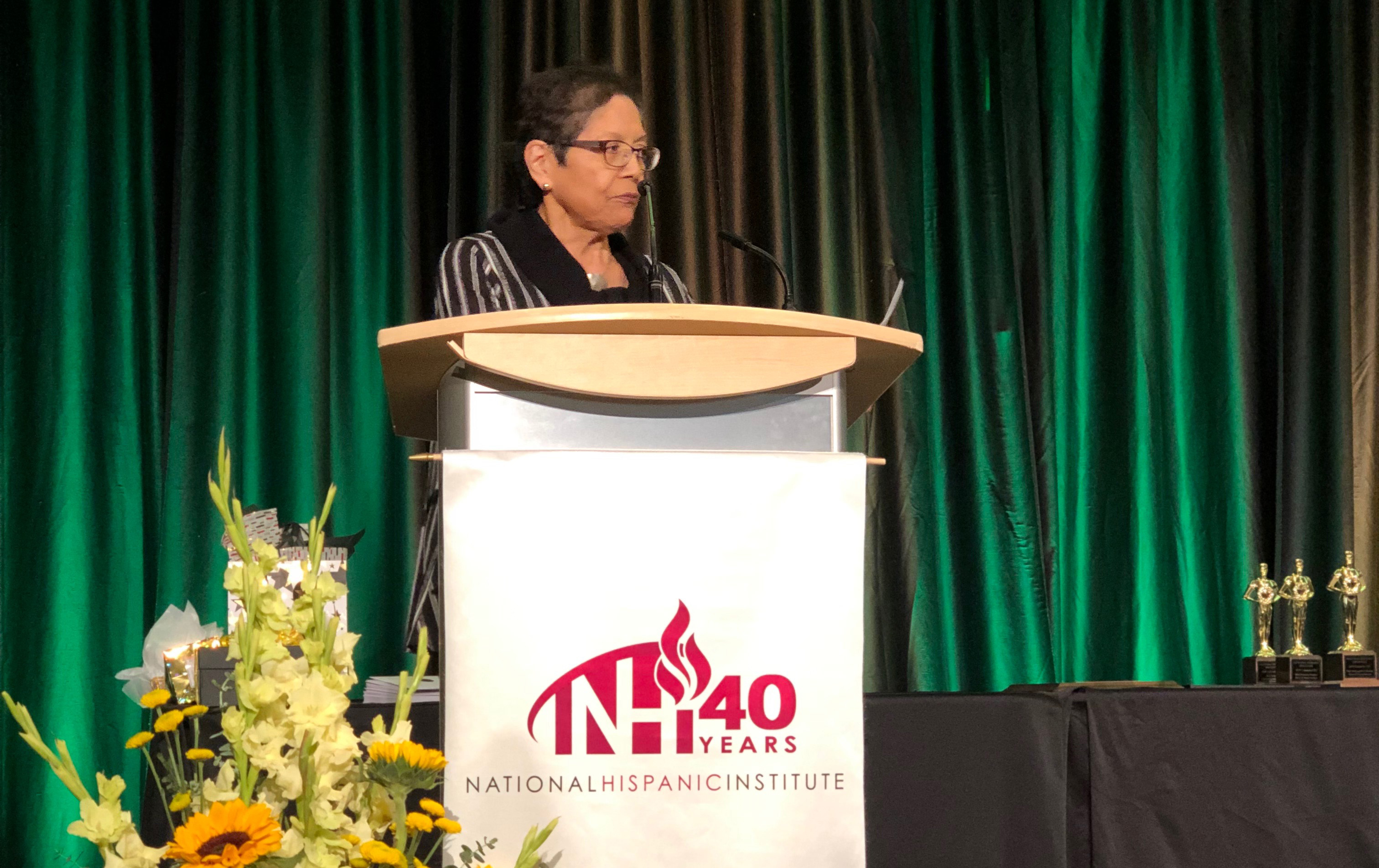 The National Hispanic Institute learned of and shared the news of Mary Ontiveros' passing last week. Ontiveros was the first Vice President of Diversity at Colorado State University, and as a pillar of the CSU community for more than 50 years in a number of roles, was vital in the development of NHI's partnership with CSU — now into its fourth decade.
"As a community, we are both bereft and deeply fortunate to have known Mary and benefited from her passion, her compassion, her wisdom and her unparalleled commitment to CSU," said President Joyce McConnell in a press release shared by the Coloradoan in its story on her passing.
As CSU remembered in its tribute to Ontiveros, "Mary Ontiveros grew up in Pueblo, Colorado, in the 1950s and '60s. The child of Mexican-American parents, she and her siblings experienced life with limited means. While neither of Mary's parents had the option or ability to complete high school, they were able to provide for their family and passed on valuable life lessons including the importance of a hard work ethic, pursuing an education and unconditional love."
Ontiveros arrived on the CSU campus as a student in 1969, and five years later, became a research associate at the university to embark on her long career there.
"In her decades-long journey to improve CSU's diversity and inclusion efforts, she helped get scholarship programs started for first-generation and minority students, launched CSU's employee climate survey, chaired the university President's Commission on Diversity and Inclusion, was a founder of the Multicultural Staff and Faculty Network and started a chapter for diversity offices in higher education throughout the Rocky Mountain region," the Coloradoan reported.
NHI shared an initial remembrance via Instagram, in which NHI founder and president Ernesto Nieto noted, "Her look could instantly turn into perceptive curiosity, even sternness. While asking a question, she was already forming the next one, and the next. To NHI, she was a unrelenting supporter, the COLDZ at Colorado State University was her baby." He included recollections of the first time he and Gloria de Leon met Ontiveros — back in 1990.
Lia Carpio, an NHI board member and former Education Director who is one of NHI's strongest advocates in the region, recalled, "Mary did everything with great purpose. When she annually welcomed our students to campus, she did so with the sincere belief that our young people were extraordinary and that Colorado State would be better for having them there. She had high expectations, both of us and the institution, but she made sure we felt like we belonged from the moment we stepped on campus."
"She consistently challenged our NHIers to define their values and be accountable to them – asking direct questions about what it means to be a leader and how to ensure everyone has a voice. Her commitment to equity and access was clear and unwavering to everyone who knew her."
"Mary was the heart of Colorado State University and a visionary in a way that few people are," Carpio added. "She was also NHI's dedicated champion there for over 30 years. Mary was a mentor but more than that, she was a beloved friend and I will miss her dearly. CSU will never be the same."
Carpio also shared information about a fellowship for Latinx students created in her name. Ontiveros' funeral will be held later today, with an on-campus memorial planned for later this spring.