NHI celebrates 30 years of Colorado State hosting Colorado LDZ program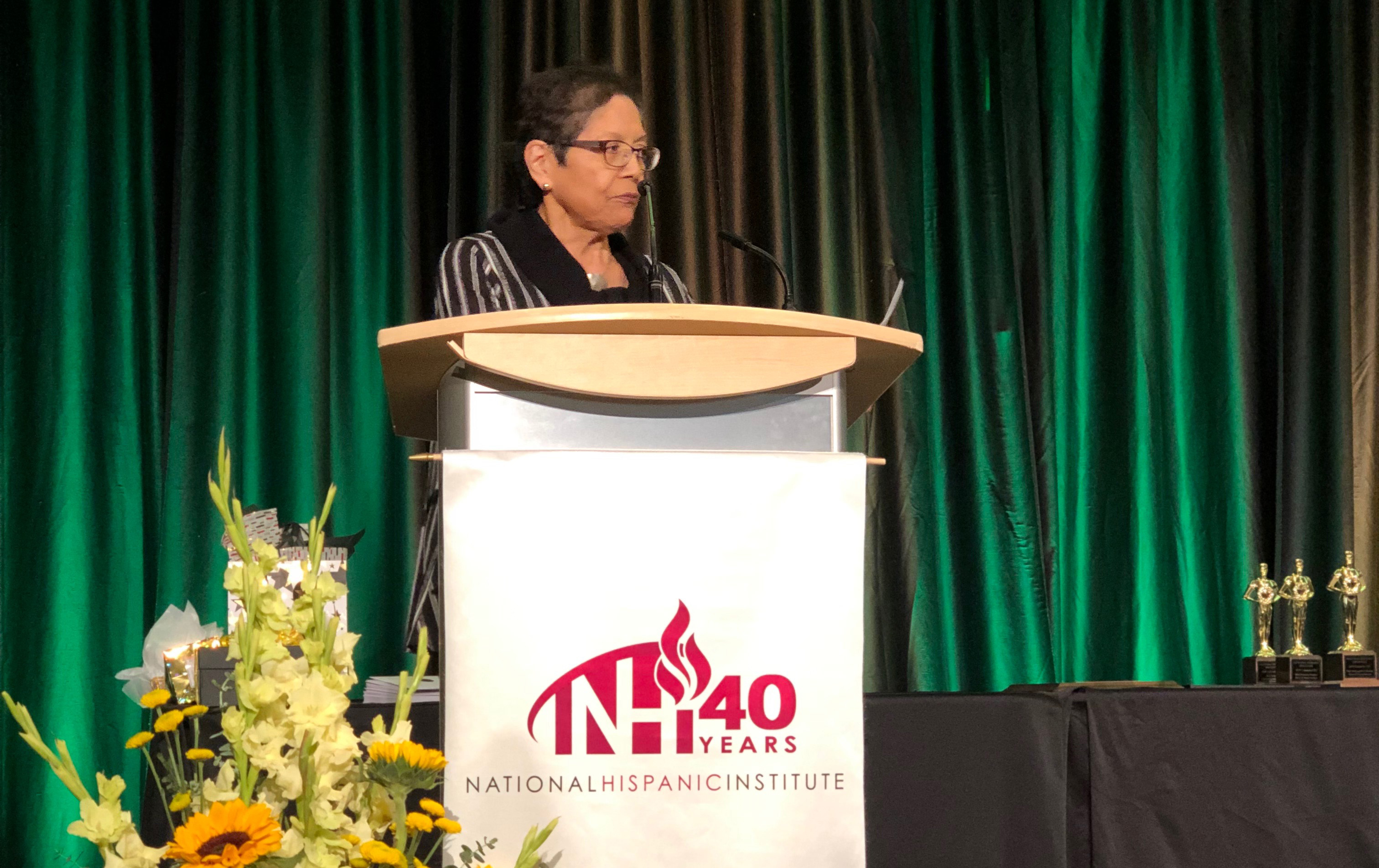 This past Saturday, a group of nearly 200 — including Colorado State University officials and National Hispanic Institute students, staffers and alumni — gathered for a dinner and award ceremony of great significance for both CSU and NHI. In 1989, NHI began a partnership with Colorado State to host what was then a fledgling youth leadership program named for the first Vice President of the Republic of Texas. 30 years later, the Colorado Lorenzo de Zavala Youth Legislative Session — better known to NHIers as the LDZ — is one of NHI's longest-running programs.
Mary Ontiveros, Vice President for Diversity at Colorado State University, was one of the event's featured speakers, and began her remarks by recognizing the need for leadership that NHI saw when it was first founded in 1979.
"We understand that young people are vital to our future," Ontiveros told the gathering. "Over the past 30 years you have become, or are becoming, the leaders of tomorrow. It will be your job to solve the problems that our generation and generations before us have created." She went on to note,  "Since the program came to Colorado State University, we are indeed a more global society. So you, and what you bring to the tables where critical decisions are made, is even more essential. Your intrinsic understanding of diverse populations and lived experiences as Latinos is essential."
She also lauded the value that the LDZ program has brought to both the participants who have learned about leadership and collaboration, and to Colorado State itself.
"Those of you who completed LDZ over the years likely have come to understand that your influence is not dependent on whether you were elected to a particular office participating in LDZ . It is your voice, your opinion, your perspective, your passion, that are equally important," she asserted.
"There's no question that the lives of past participants in LDZ have influenced our campus here at Colorado State University, and many campuses and communities across the country," she continued. "We are better because we made the decision to say yes to hosting LDZ and have made that commitment for the past 30 years. Over these years, I have seen children of many friends, my nephews, nieces and my son participate. It isn't just because they're involved that we prized this program so highly. It is also because of the outcome of the program and the positive and transformational impact it has had on the lives of so many of you."
Gustavo Vargas, a Colorado LDZ alumni who was elected Governor at the 1991 program, shared his memories — including the revelation that he didn't intend to run for an office when first attending the program. "The cool thing about LDZ is that I stay connected with people," Vargas noted, adding that for the the people he first met at Colorado State, "It's like we never lost touch. NHI is definitely a blessing; it has really, really connected me with so many wonderful people."
Lia Carpio, the longtime Education Director at the program, who again served in that role in 2019, felt the evening encapsulated what the relationship is all about.
"The success of the Colorado LDZ is deeply rooted in our 30 year partnership with Colorado State University, which has consistently supported our students both at the program and beyond," she proclaimed. "When you consider that many of those who now work with us at CSU have long lasting ties to NHI and the Colorado LDZ in particular, it's easy to understand the long term impact of such a partnership, and the immeasurable value of having people in place that genuinely care about us and our participants."