Celebracion comes home to Central Texas in 2017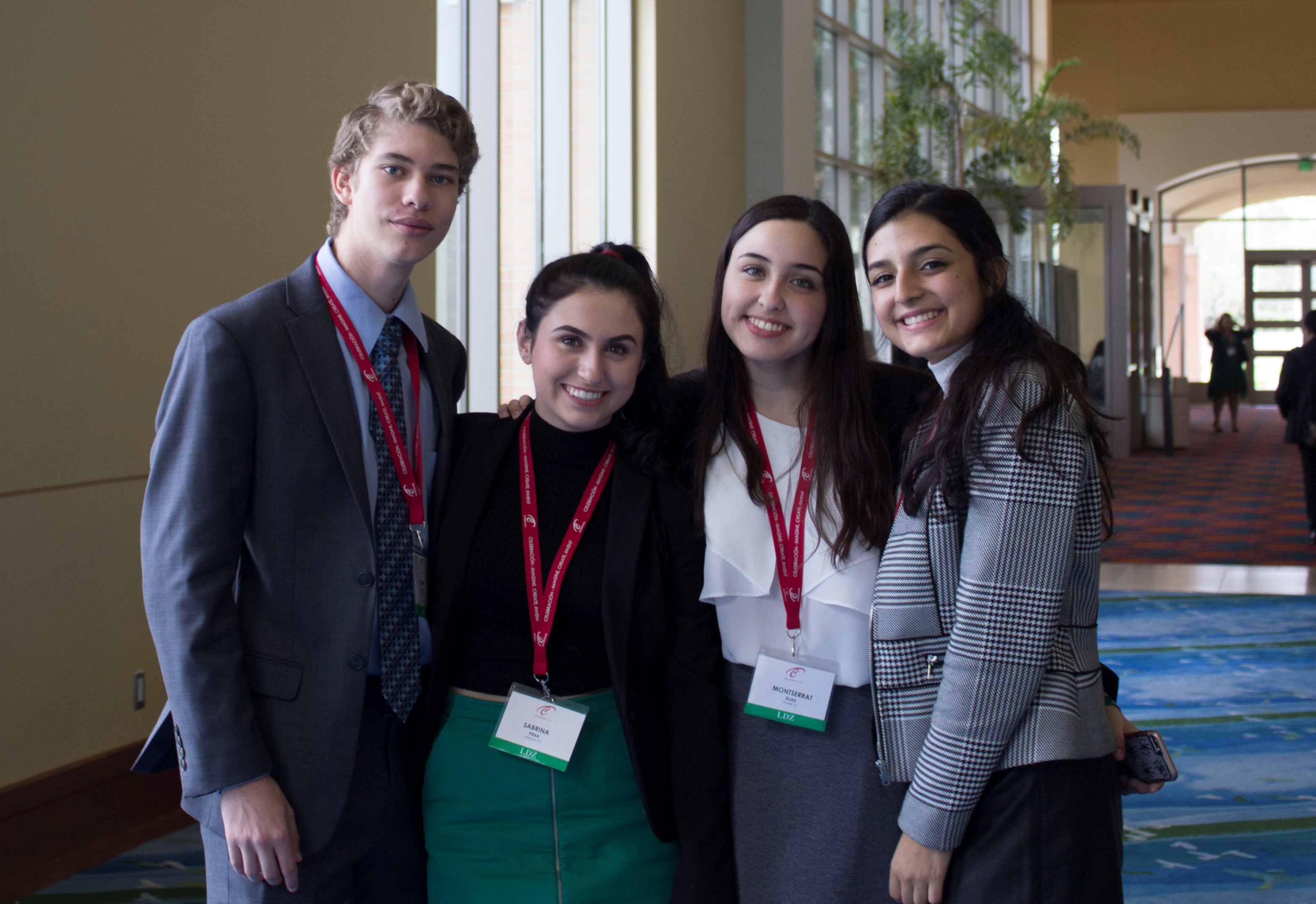 For the first time in its nearly 40-year history, the National Hispanic Institute – the nation's largest Latino leadership education organization – will host its annual flagship Celebración event in San Marcos, within a short drive of its organization's headquarters in Maxwell.
Started in 2003, the event has evolved into an important annual conference for those seeking to develop leaders for the growing global Latino community.
This year's edition, taking place from Nov. 16-19, fulfills several important functions for NHI:
It brings together more than 450 talented high school students from across the United States and Latin America who distinguished themselves in NHI's slate of leadership programs this past summer, including a contingent from Lake County (Illinois) supported through the Roy G. Kerr Foundation.
It teaches those students the precepts of community social entrepreneurship (CSE), a NHI-created strategy for helping future leaders create sustainable, self-managed communities. The students will engage in team competitions, built around the task of rebranding a community using modern technologies, to learn CSE concepts and to take the first steps in bringing CSE to their communities.
It honors NHI alumni, as well as organizations and individuals committed to furthering Latino leadership through its support of NHI, through an annual awards ceremony that is a centerpiece of the weekend's events.
The event includes festivities celebrating alumni and student achievements, Dr. Ursula Aldaña from the University of San Francisco speaking as part of NHI's Nieto-de León Lecture Series, an NHI homecoming barbecue, a performance by Latin Grammy-nominated artists Periko & Jessi Leon, and a College Fair featuring top universities from across the United States.
"Community social entrepreneurship provides a hopeful and self-sustaining future for Latino communities," said Ernesto Nieto, the founder and president of NHI. "Through Celebración, we're doing the work needed to train the young people who will lead us to that future."
Nieto notes that NHI is an organization based on community social engagement principles, and that its success hinges largely on keeping those principles. Nearly 3,000 top-performing high school students participate in NHI programs each year, and members hailing from its 90,000-member alumni network provide volunteer support for its programs to keep those programs affordable for students.
"Community social engagement changes mindsets, because it's different than what's come before it," Nieto notes. "It's not about social reform, it doesn't draw attention to inequities or seek sympathy, and it doesn't position itself as 'fixing' deficits like income inequality or school dropout rates."
"Instead," he adds, "We teach our students that the Latino community has assets and talents to draw from, and makes students cognizant that even as they're going to college and becoming professionals, they should be doing so with the ultimate goal of helping their communities to become self-sustaining."
This year's pair of Distinguished Alumni Award winners, each who have applied NHI principles to their lives and their leadership efforts, contribute in conventional and unconventional ways to advancement their communities.
The Hon. Mary Gonzalez, a Texas State Representative from the 75th District (in the El Paso metro area), was first elected in 2012 and was named "Freshman of the Year" by the Mexican-American Legislative Caucus. She has been recognized by a number of media outlets, including Latino Leaders for her leadership in education, as one of ten "Next Generation Latinas" by Latina, and as one of the 10 newly-elected politicians to watch in the nation by NBC Latino.
Other award winners include:
University of San Diego (College of the Year)
Rancho High School, Las Vegas, Nevada (High School of the Year)
Elena Pojman and Efrain Cordova (College Students of the Year)
Houston ISD (School District of the Year)
Marlene Maldonado, Cotulla High School (Counselor of the Year)
Celebración is made possible in part by support from DishLATINO and State Farm.