NHI completes first-ever International CWS at the University of the South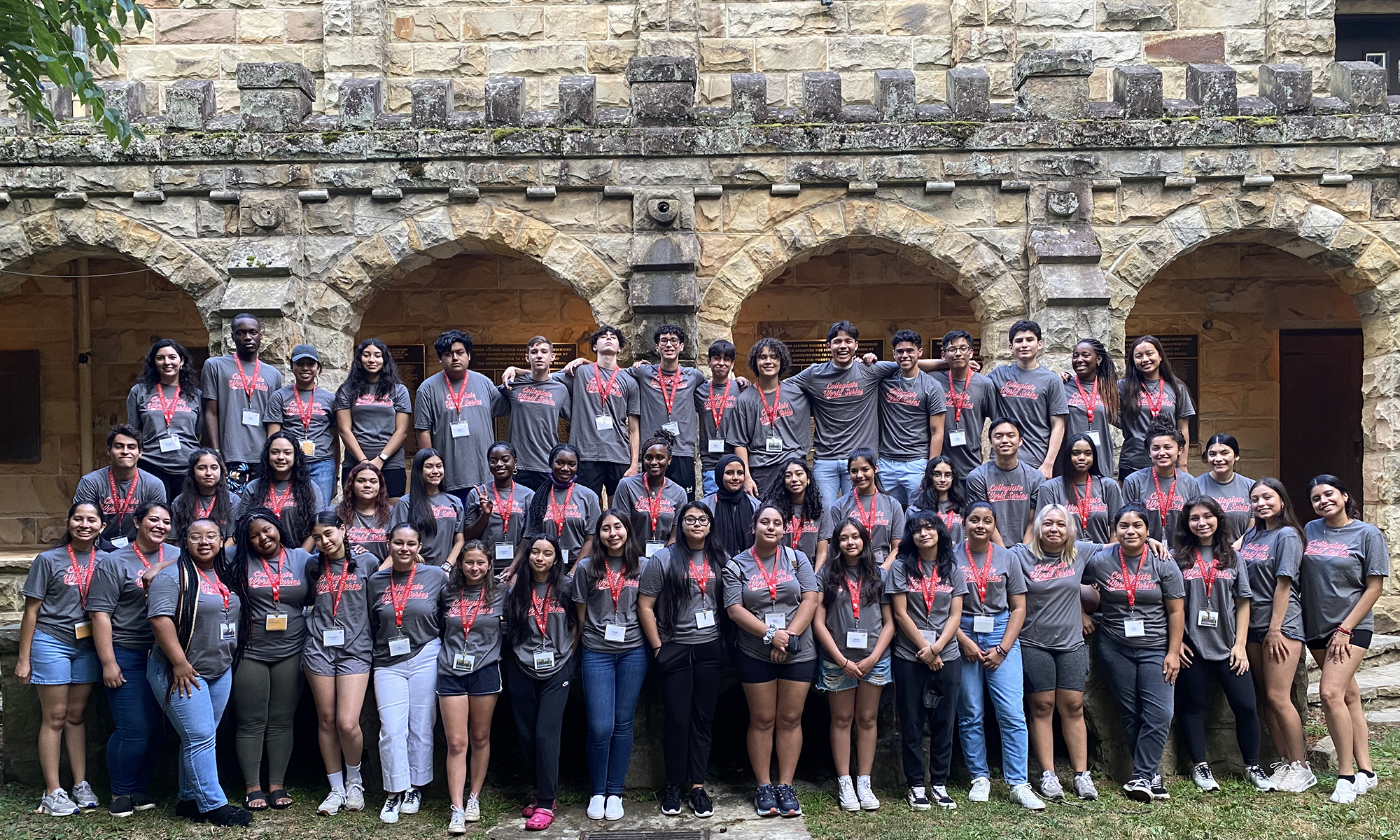 The 2022 International CWS, hosted at the University of the South in Sewanee, Tennessee for the first time ever, brought 45 participants and seven university representatives from NHI's College Register together for a two-part learning experience June 29 to July 3. The participating students had the opportunity of joining the thousands of students who have graduated as members of the National Hispanic Institute.
The program's educational director, Rudy Rodriguez, reflected, "The University of the South was an exceptional host for this year's International Collegiate World Series. Students from Panama and nine different states in the US traveled to the university to participate in this culminating NHI high school experience."
"At the International CWS, students worked alongside and formed networks with college admission representatives in the League Series. They worked in teams to develop their college application, resume, and interviewing skills," she observed. "During the Thought Series, they learned the skill of Inquiry Based Learning to imagine their own social narratives. We look forward to seeing the path our NHIers will set for themselves in the coming years."
Nicky Hamilton, chief of staff at the University of the South, thanked students in her speech at the program's awards ceremony for their enthusiasm, positive energy, and dedication to their personal craft." She declared, "The world's future is in good hands with stellar students and active citizens like you. I am sure we will be reading about all of you."
Participating College Register members included Albertus Magnus College, Augustana College, Case Western Reserve University, Emory University, University of Pittsburgh, University of the South, and Vanderbilt University.
The winning team of the CWS League Series, representing the University of Pittsburgh, included:
Juliana Quiñones, John Paul II High School, Plano, Texas
Deven Garcia, La Joya Early College High School, La Joya, Texas
Diana Martinez, Round Lake High School, Round Lake, Ill.
Evelyn Torres, Memphis Rise Academy, Memphis, Tenn.
Gabrielle Rodriguez, Northside High School, Houston, Texas
Leopold Hoang, Michael E. DeBakey High School for Health Professions, Houston, Texas
Maria Vasquez, Westside High School, Houston, Texas
Major Leaguers included:
Ana Cristina Gonzalez, Coronado High School, El Paso, Texas
Armando Sanchez, KIPP Nashville Collegiate High School, Nashville, Tenn.
Claudia Moiset Planas, Lamar High School, Houston, Texas
Faith Orisakwe, Carnegie Vanguard High School, Houston, Texas
Hazel Alvarado, Northside High School, Houston, Texas
Elijah Ikem, Chavez High School, Houston, Texas
The winning team of the CWS Thought Series included:
Alex Guillerman, The Kinkaid School, Houston, Texas
Alyssa Guzman, East Early College High School, Houston, Texas
Armando Sanchez, KIPP Nashville Collegiate High School, Nashville, Tenn.
Camila Trujillo, Westchester Academy for International Studies, Houston, Texas
Isabel Menjivar, Sandy Springs Friends School, Silver Springs, Md.
Jaquelin Franco, Northside High School, Houston, Texas
Jaylin Espinosa, East Early College High School, Houston, Texas
Juliana Quiñones, John Paul II High School, Plano, Texas
Maria Vasquez, Westside High School, Houston, Texas