Tip of Texas students eye another title at 2022 Texas Great Debate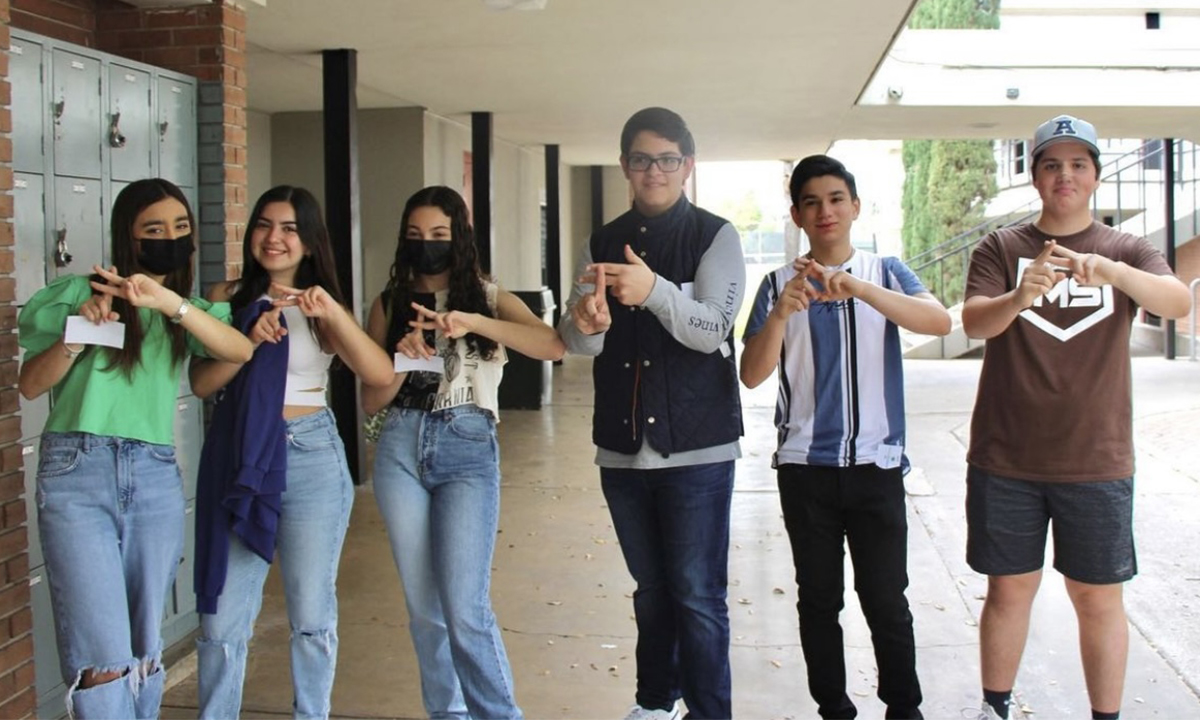 In another installment highlighting 2022 Texas Great Debate teams — in advance of the June 11-14 quest for the Silver Cup – NHIMagazine.com connected with Jorge Lee about the 38-person team from Tip of Texas, coming to Schreiner University in Kerrville, June 11-14.
What kind of things are you doing to prepare the team and build camaraderie?
I think we were lucky in that there is a sense of team unity that has been forming naturally across categories, in particular throughout the last couple of weeks. And we're hoping to build on that in the days leading up to the tournament, by continuing to engage participants in inter-category activities and exercises and seizing as many opportunities for all 38 members of the team to come together.
In years past, the tendency has been for Mock Trial participants to connect most with Cross-Examination participants and for Oratory participants to connect most with Extemporaneous Speaking participants, but what we're striving for is for everyone to see themselves as part of a bigger team and, ultimately, a bigger community. 
What do you think distinguishes this particular team? What about them is notable and special?
If it happens at all, it usually takes several weeks for participants to realize that what we're doing here isn't just an intellectual exercise or an unnecessarily formal game of "what if." But this year, they seemed to understand relatively early on that when we're talking about this big thing we call the Latino community, what we're really talking about is our parents, our friends, our mentors, and what sort of tomorrow the people we care about most are going to live in. And so it's real for this team of Great Debaters, and I think come tournament time, you're going to hear it in their speeches. 
Another sense in which I think this team is unique is that just under a third of the participants on our team are siblings of NHI at Tip of Texas alumni. And what that has meant for our team is that because a significant fraction of participants had at least some degree of familiarity with our curriculum. From the outset, they were familiar with the sort of expectations and standards that we expect our members to uphold. I think it also made the whole experience more meaningful, both for the participants themselves and their coaches. It is always so special to have people on our roster whose family members are a big part of the reason why we return again and again and dedicate our time and efforts to this organization. 
How are they engaging with this year's theme?
Almost every year, no matter what the subject at the center of the theme may be, we tend to tie it back to the idea of social narratives. Even if we don't use that term explicitly, we've found that entertaining ideas within that context tends to encourage nuanced and productive conversations. And so the fact that social narratives are at the heart of this year's theme was exciting because we knew we would have the opportunity to move these ideas from the background to the foreground and then dive in and get introspective in a way that would not be introductory or cursory. And that's exactly what we've been doing. 
Some final thoughts about this 2022 Texas Great Debate team …
It's going to be a historic year in so many senses. It is going to be the first in-person Great Debate in three years. Also, we'll be competing for our fifth straight Silver Cup championship. If we accomplish that—and that's a big "if," because I think the competition at this tournament is going to be formidable—that victory will be our tenth Silver Cup championship. At the same time, we would tie the all-time Great Debate record both for most consecutive wins, held by Houston, and for most Silver Cup championships, held by El Paso.
For [Tip of Texas project administrator] Tino [Villarreal] and I, these victories are meaningful because we know that we are shaping social narratives. We know that we are redefining what it means to come from a border town. It's a statement. Look at what happens when you invest in the youth of our community, look at what happens when you provide them with an environment where they can be inspired by their capacities and potential and then hone the power of their voice.
I'm convinced that many of the ideas that will shape the Latino community for the remainder of the 21st century are going to come from people who were born and raised in communities like ours, and I'm confident that at least some of those ideas will be heard first at this year's Texas Great Debate.