NHI alum announces $10,000 in LDZ scholarships via U.S. Forest Service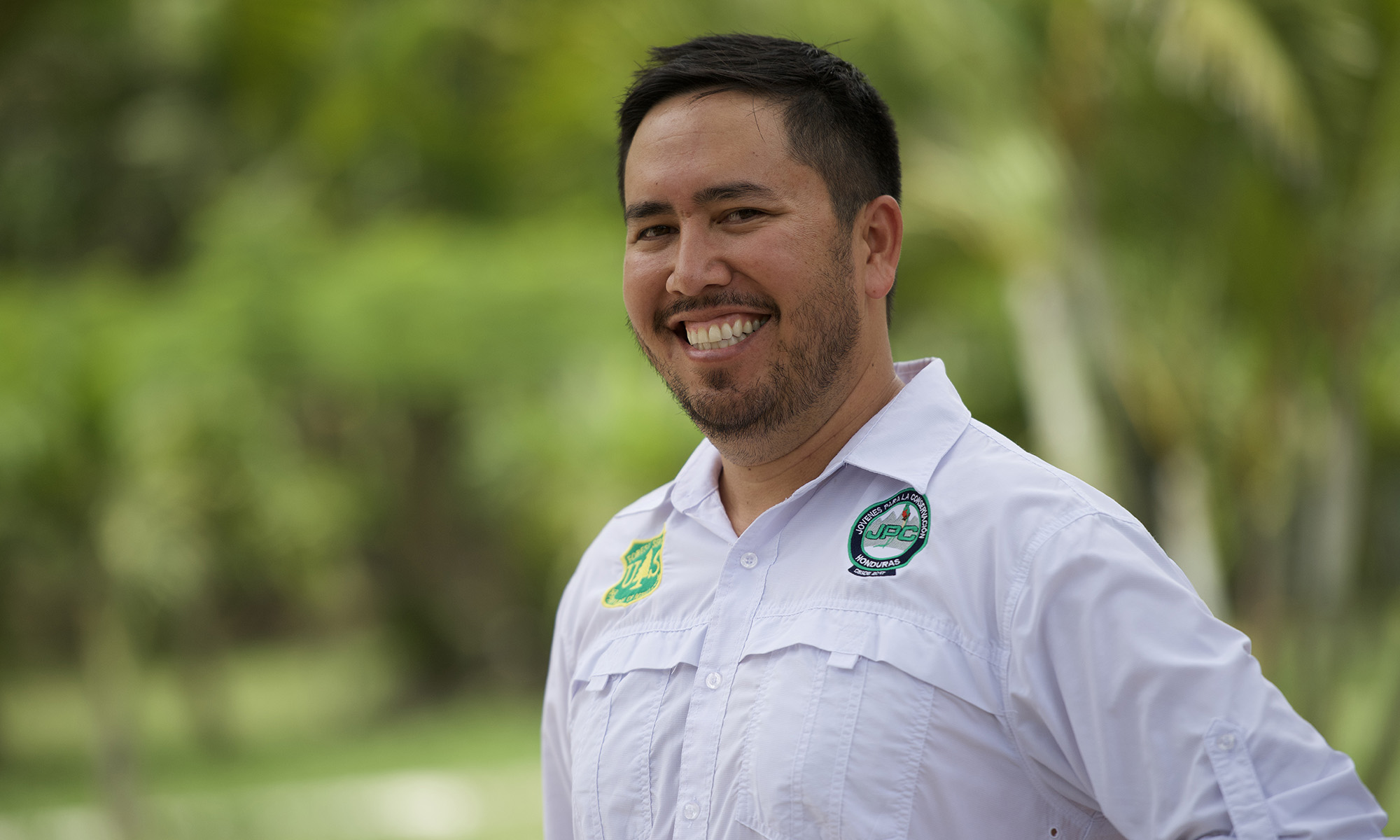 Oscar Lai's journey to become part of the U.S. Forest Service Office of International Programs including a pathway familiar for his colleagues — college and the Peace Corps. Lai's journey, however, had an additional, crucial component he feels has been integral to his success: The National Hispanic Institute.
And now, thanks to $10,000 in scholarship funds for 2022 Lorenzo de Zavala Youth Legislative Session (LDZ) applicants, students aspiring to take on the array of careers available under the Forest Service banner can apply for support.
According to Lai, the scholarship money — for applicants to the LDZ and LDZx programs next summer — will come from the U.S. Forest Service Office of International Programs, and is part of an effort within Lai's office to expand and diversify its pool of candidates for the important international work that the Forest Service does around the world.
Just the presence of an Office of International Programs might surprise people who assume that the agency's work is limited to the U.S., when in reality, it expands to more than 90 different countries, including in Latin America, Europe, Asia and Africa. As Lai explains, drawing from his own ongoing work in Honduras (with the title Latin America Program Specialist), what he learned in LDZ — and later as a junior counselor and a John F. Lopez Fellow — has proven essential in the work he's doing.
"It was just doing that role play in positions of power negotiating," Lai reflected, "For me, it was my first exposure into that, and also the first time I was just around a bunch of motivated, excited members of the Latino community. And so, for me, I would say that inspired me to continue on that track, using my Spanish and working in Latin America."
Though work in the Forest Service covers areas like fire management, forest inventories, protected area management and trail design, Lai notes there are also a number of administrative roles among the more than 35,000 people employed there. He also notes that within the Office of International Programs, that work relies on the ability to communicate across cultures and coordinate with a range of institutions, using NHI-developed skill sets.
"We work with partners and donors, mainly from the U.S. State Department and the U.S. Agency for International Development," Lai explained. "We also work with university partners and NGOs," referring to non-governmental organizations. "We work with them to identify needs, technical areas of expertise — for example, it could be fire management — and then we'll work within our agency with experts to come over and provide technical training or exchanges with our counterparts overseas."
This video featuring the Youth Conservation Corps work in Honduras, along with this Medium article, features some of the transformative work with youths that Lai oversees:
According to the video's accompanying explainer, "With funding from the US Agency for International Development, the Swiss Agency for Development and Cooperation, and in collaboration with the Honduran government and NGOs, the US Forest Service is working in Honduras to create a new Youth Conservation Corps Program to provide natural resources conservation technical training to youth living in rural Western Honduras."
"This program prepares youth for careers and leadership roles in natural resource conservation while assisting in the conservation of natural resources in Honduran National Parks, improving tourism opportunities in the country, and educating communities about the benefits of natural resource conservation and public lands," it goes on to note. "It will open up a significant alternative to the police, military and education sectors as career options while also raising national awareness of environmental issues and reversing the trend of watershed degradation in critical areas."
Lai notes that this new scholarship program was created organically within his department, combining the department's desire to widen its range of potential new Forest Service workers and Lai's first-hand knowledge of the capacity to do the work. He also notes that this drive to diversify isn't just about today's high school students; for NHI alumni who have graduated from college whose skill sets lend to the Forest Service's work, there are opportunities available now.
High school sophomores and juniors interested in the U.S.Forest Service and who want to apply to any LDZ or LDZx should apply with their $25 application fee to the NHI site's LDZ page and use the code FOREST to be considered for the award.
Lai also called attention to a Program Specialist position currently taking applications.
This article is created through NHI's sponsored content program for university partners and other partnering entities. Contact media@nhimail.com for more information on how to work with NHIMagazine.com on sponsored content.