San Antonio contingent chosen to lead at 2019 Colorado LDZ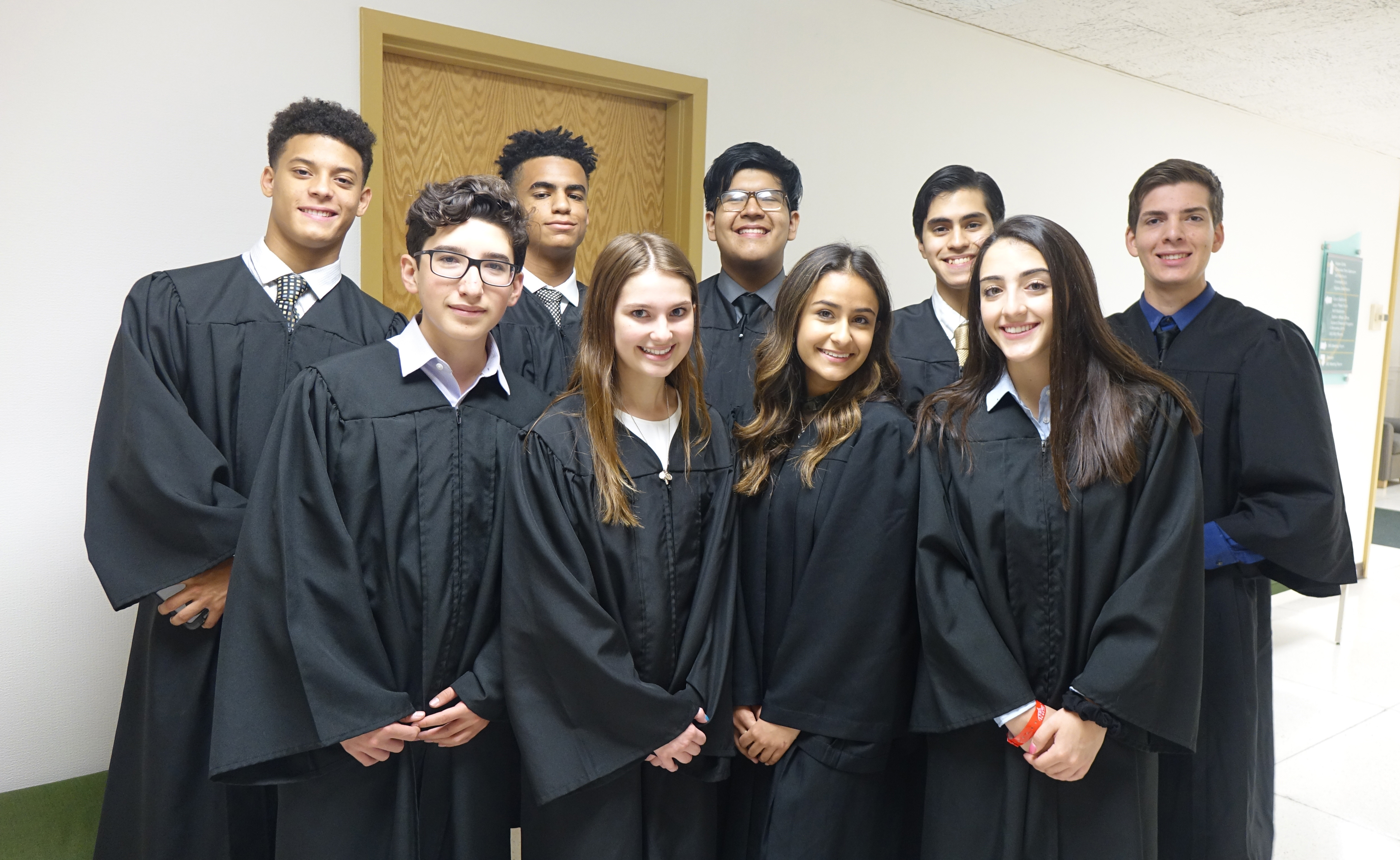 In a remarkable development at the 2019 Colorado LDZ, taking place this week at Colorado State University, participants from San Antonio have won election to Governor, Lieutenant Governor, and Speaker of the House, as well as a number of justice posts.
Top elected officials announced at Wednesday's opening ceremonies include Alejo Peña Soto, from Thomas Jefferson High School, elected Governor; Cassie Brewer, from Incarnate Word High School, elected Lt. Governor; and Eliana Robuck, also from Incarnate Word High School, elected Speaker of the House.
The full list of justices include:
Sybonae Acosta Castillo, Loretto Academy, El Paso, Texas
Isaac Bañuelos, Home School, Fort Collins, Colorado
Anthony Fletcher, TMI Episcopal, San Antonio, Texas
Caleb Glynn, Cedar Ridge High School, Round Rock, Texas
Nyla Hajj, Coronado High School, El Paso, Texas
Gabriela Hodge, Incarnate Word High School, San Antonio, Texas 
Diego Lopez, Central Catholic High School, San Antonio, Texas
Renato Martinez, El Paso High School, El Paso, Texas
John Venegas Juarez, Yes Prep Southeast, Pasadena, Texas 
""When I was growing up, I was always a quiet kid," Peña Soto shared in his successful Colorado LDZ campaign speech.  "And to this day, it may not seem like it. But I am still a quiet kid … and NHI has helped me tremendously, stepping out of my comfort zone, leaving my shell and interacting with people that I wouldn't have interacted with before." He recalled an anecdote from his first meeting to prep for the Texas Great Debate, in which a senior counselor told them the importance of being confident in yourself. "He looked each one of us into our eyes, and said that if you look away from me, you're coming up here, and you're telling everyone about yourself, and who you are, and what you believe in. And I was terrified. But as I've continued to participate in NHI programs, I've learned to grow confident in myself and what I believe in."
We all have a role in governance and community equity building and creating our own personal narratives," Brewer noted in her campaign speech. "It's about who can manage: Who can manage time, who can manage people, and who can manage opportunities. Because the reason we are here is because we want to be the leaders who envision new opportunities that inspire and engages others to get involved, communicate the positive outcomes and benefits to be derived from the community endeavors share and celebrate successes when opportunities materialize into real, sustainable projects." She then noted the line about "being the leaders" was, in fact, NHI Fundamental #24.
The week also has special significance in that it marks 30 years that NHI has been at Colorado State with the Colorado LDZ program. Alvaro Maldonado, who helped bring NHI to Colorado State for the first edition of Colorado LDZ in 1989, addressed LDZers, recalling Alexandria Ocasio-Cortez's participation as program SOS in 2009 and 2010, talking about her leadership and relating it the need for "leaders at all levels of our community," listing the various walks of life in which NHIers have chosen to lead.
"Whatever you decide to do," he told them, "do it with a passion."