New dynamic of Latino leadership on display for CWS at USF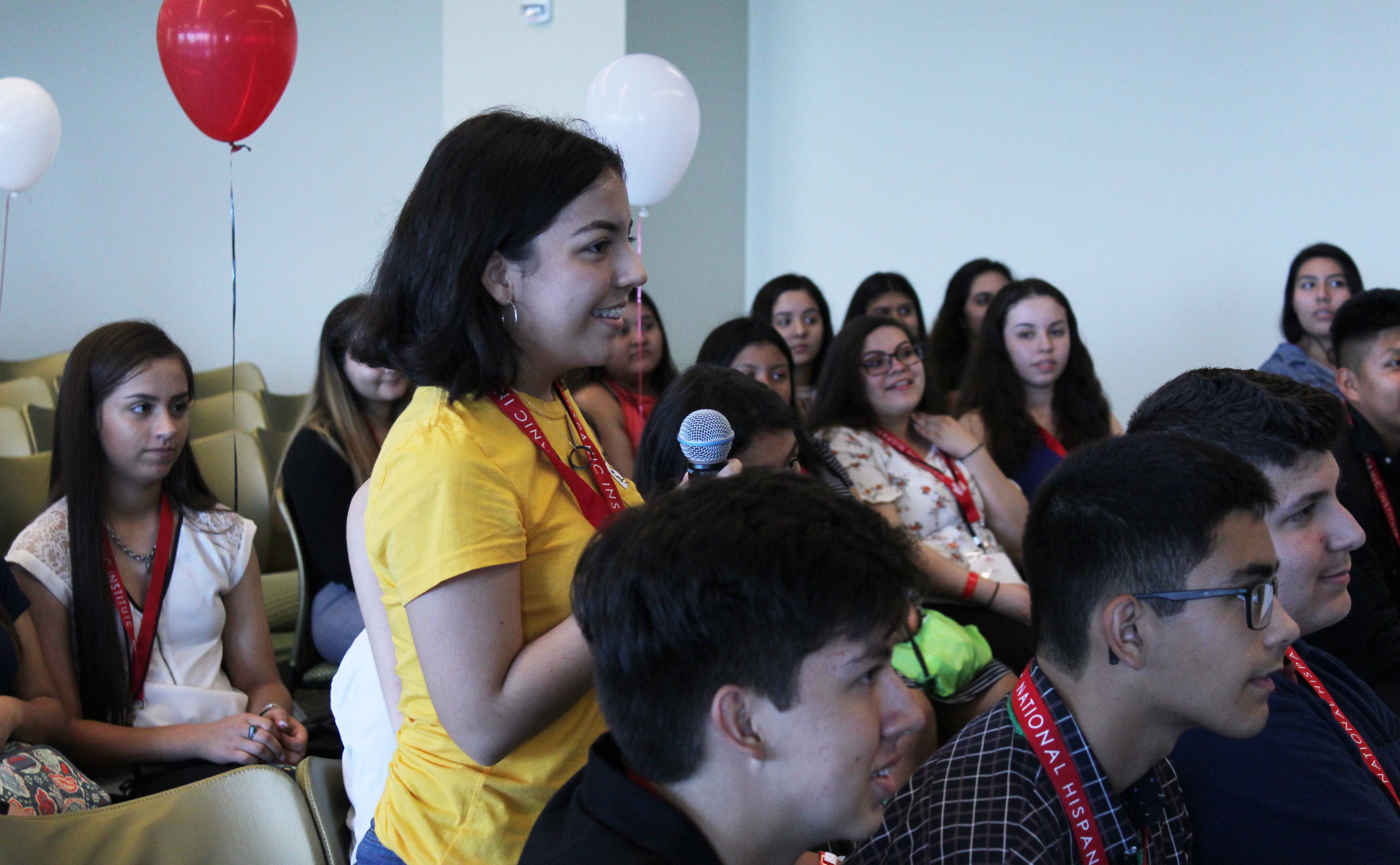 The International Collegiate World Series, at its new home at the University of South Florida, is off and running — with what one coach called "a new dynamic of Latino leadership" just several days into the competition. The program is being hosted at USF for the first time ever — with great success.
"The University of South Florida has already been an exceptional host," said Educational Director Marc Nieto. "Their staff has been extremely welcoming and attentive. We could not have asked for better facilities at a host site, all of which enhance the impact of the NHI program for these rising seniors. I have already heard students talking of their interest of applying here."
"We're incredibly grateful that USF has taken on the CWS for the first time," added co-Educational Director Tatiana Mena. "The staff's hospitality and amiability have played a big role in successfully replicating college environments and experiences they'll likely encounter once they graduate."
The coaches, who led the teams through the college half of the competition ending Thursday evening, and continuing with the inquiry-based learning half of the competition through tonight, are impressed with the international cadre of students to date.
The participating students at USF, hailing from Mexico and Panama as well as multiple regions across the U.S., form teams and compete as colleges and universities represented at the program.
"My team has a rich blend of diversity filled with students from the Midwest, Texas, Panama, Mexico and even Florida!" said Luis Jauregui, coaching the team competing under the Augustana College banner. "Together they create a new dynamic of Latino leaders learning about the similarities and differences they share in their cultures that are based on the regions they are representing. What I love about my team is that they are applying all the skills they have acquired throughout their NHI careers making our team run smoothly and effectively."
"This year my NHI team hit the ground running and never stopped," added Cesar Ramos, for the team representing Florida International University. "From one event to the next, rain or shine (mostly rain), they maintain positive attitudes and even better work ethics. Each step is just another achievement waiting to happen."
The winning team, competing as George Washington University, included:
Evelyn Barrios, Wauconda High School, Wauconda, Illinois
Andrea Diaz, Lamar High School, Houston, Texas
Claudia Fernandez, Academia Maria Reina, San Juan, Puerto Rico
Analidia Flores, Diamond Hill-Jarvis High School, Fort Worth, Texas
Gabriella Garcia, Falfurrias High School, Falfurrias, Texas
Vivian Hernandez, Grant Community High School, Fox Lake, Illinois
Nathan Hinojosa, IDEA South Flores, San Antonio, Texas
Taylor Schie, Falfurrias High School, Falfurrias, Texas
Nicholas Soddano, Fordham Preparatory School, Bronx, New York
Aralyn Vasquez, IDEA South Flores, San Antonio, Texas
Teresa Vielma, Oratory Athenaeum for University Prep, Pharr, Texas
Winning the College Series was very exhilarating and I am very glad it was with the people in my group," said Nicholas Soddano, Fordham Preparatory School, Bronx, New York. "We came together as a team in order to complete our college application, and to fulfill and surpass the set goals that were given. The overall college application forced us to leave our comfort zone and really made us think about ourselves. We had to take a step back in order to take more steps further."
His teammate, Analidia Flores of Diamond Hill-Jarvis High School in Fort Worth, Texas, added, "Being part of GW taught us more then preparing for college. Our team had a special connection which allowed us to interact with each other and to throw in our personal ideas. I've always thought that being an immigrant was a big disadvantage when applying to colleges, but talking within my group has made me find and extend more chances and opportunities that I can take advantage of. Coming to CWS has been an amazing and worthwhile experience."
The International CWS is sponsored in part by State Farm.