Students at 2017 Northeast Great Debate bring "incredible amount of energy"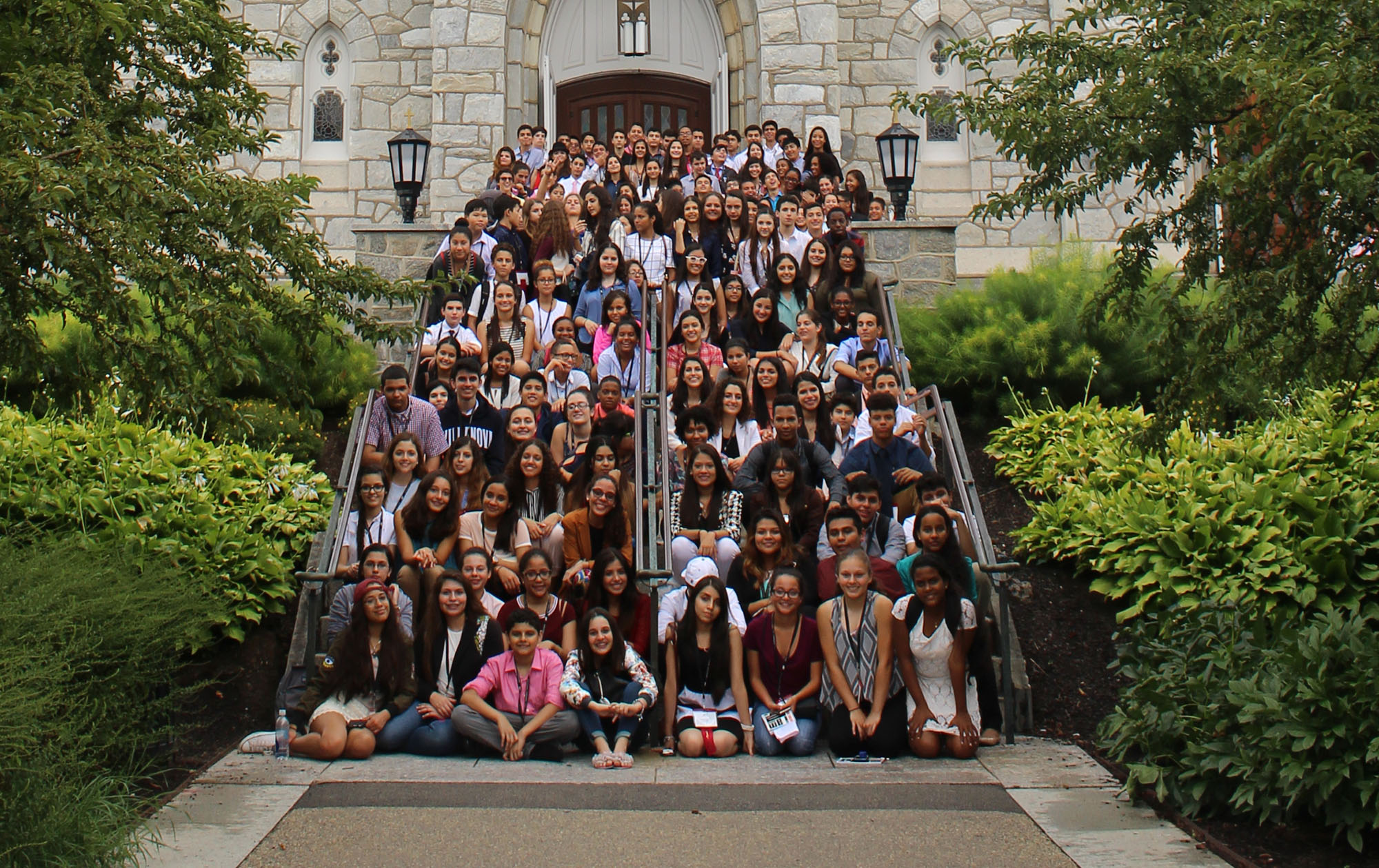 The 2017 Northeast Great Debate attracted more than 150 students from across the United States, Mexico, Panama, the Dominican Republic, and Puerto Rico to come to Villanova University. The students took their first steps in the NHI leadership education process, and the Assistant Director of NHI's Leadership Services Center, Gaby Morales, noted they were ready from the outset.
"Students arrived on Day One with an incredible amount of energy and completely willing to get out of their comfort zones, which allowed them to learn and grow in unimaginable ways," Morales said. "Students were quick to overcome the many challenges we present to them and were able to learn how to work together as a team in order to learn from each other. At the end, the students themselves realized that this week allowed them to create a new sense of community among themselves, a community that went beyond their schools and countries or origin, a community that focuses on learning and growing together by sharing thoughts and ideas regarding important matters."
Hallie Krause, a student from Loyola Prep in Marshall, Texas, noted, "I learned a great deal of confidence, not only in debating, but with my peers." She also noted that "learning to communicate with others" was vital to what she learned, and was excited to let people back home know about NHI.
"We all come here for the same thing — to make progress," said Alexandria Urbina Urquiza, a student at Colegio SunHills Valley in Queretaro, Mexico who attended the Northeast Great Debate. "We're not just kids anymore; we can do something for ourselves . . . and this program teaches us how to do that."
Sevi Horton, a student at Westtown School in Westchester, Pennsylvania, attended because his sister attended the program previously, and he admits he didn't know what to expect. But, as he pointed out, the program gave him the opportunity to connect with others. "Where I'm from, there aren't any other Cubans," he said. "This program gave me the opportunity to meet some other Cubans." He also noted that the program gave him the confidence to debate and speak in front of others — something he didn't think he'd be able to do prior to starting the program. "It's something special that I'm taking away."
Winners in the individual categories at the Northeast Great Debate included:
Extemporaneous Speaking
First Place: Victoria Garcia, Colegio San Agustin, Panama, Panama
Second Place: Darwill Peguero, CEM Prof. Liduvina Cornelio, Santo Domingo. Dominican Republic
Oratory
First Place: Michelle Monique Lasso Polo, Colegio Brader, Panama, Panama
Second Place: Karla Isabela Alvarado Penaloza, Colegio Real, Panama, Panama
Cross Examination
First Place: Hallie Krauss, Loyola College Prep, Marshall, Texas, and Natalia Montes De Oca Campos, John F. Kenndey American School, Querétaro, Mexico
Second Place: Diana Carolina Silvera Villareal, Colegio San Agustin, Panama, Panama, and Marcela Aviña: Escuela Carlos Pereyra, Torreon, Mexico
Mock Trial
First Place: Daniela Castillo, John F. Kennedy American School, Panama, Panama, and Santiago Torrijos, El Colegio de Panamá, Panama, Panama
Second Place: Eduardo De La Espreilla, El Colegio de Panamá, Panama, Panama, and Alejandro Gomez, Colegio Americano de Torreon, Torreon, Mexico
This program is made possible in part by sponsorship from State Farm and Union Pacific.