NHI Teams Up with DishLATINO to Promote Leadership and Education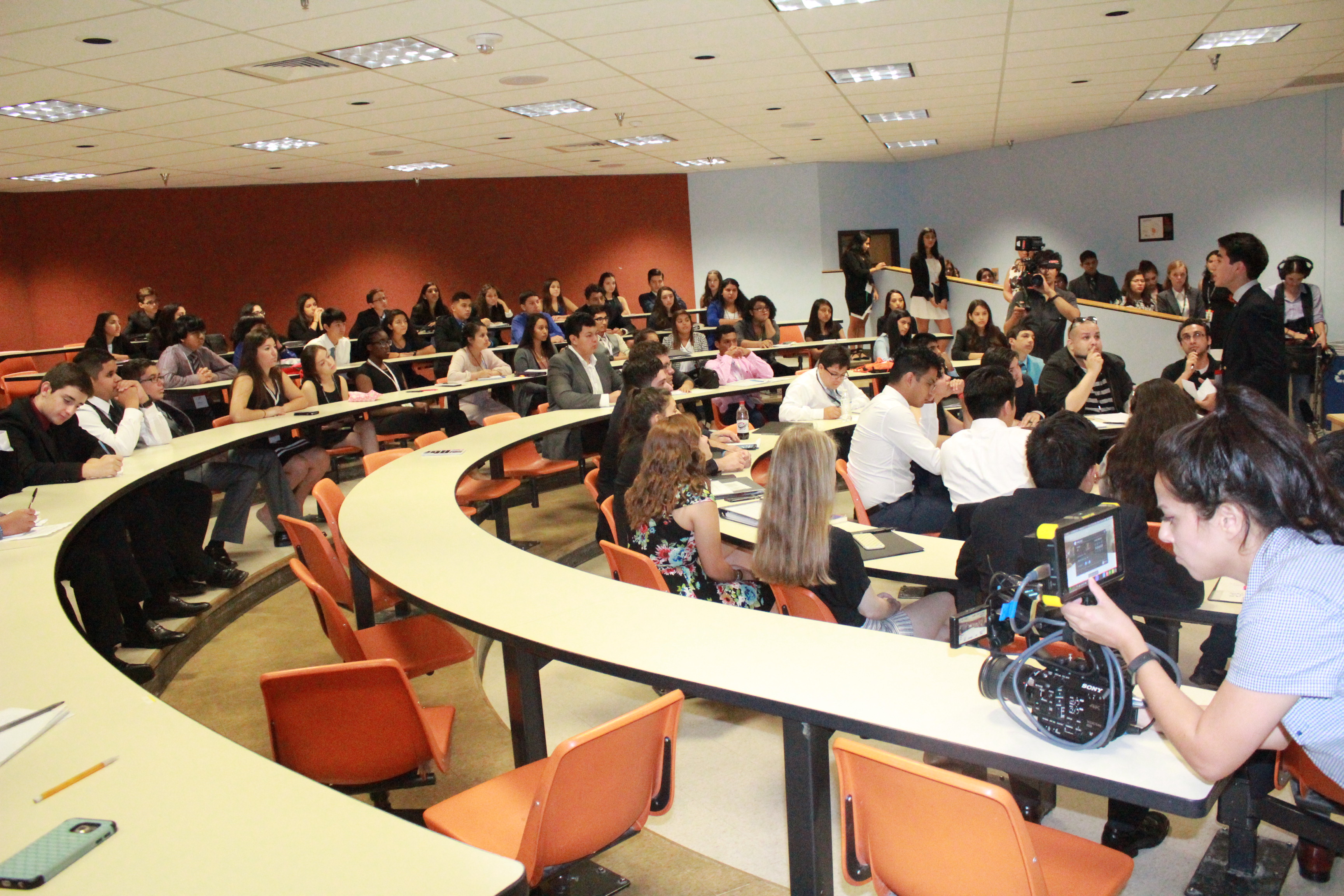 This article is courtesy of DishLATINO's communications team.
The National Hispanic Institute (NHI) and DishLATINO are joining forces to promote leadership and education among the next generation of young Latinos in the U.S.
Starting this week, DishLATINO has begun contributing advertising time on nearly 30 top Spanish language networks to tell the story of NHI and its mission to engage achieving high school and college students in community leadership roles.
"Our partnership with NHI is a natural fit given our shared values, particularly a commitment to education and the Latino community," said Alfredo Rodriguez, vice president of DishLATINO. "Throughout Hispanic Heritage Month we've had a chance to celebrate staying connected to our culture, and now with this campaign we look ahead to building the next generation of Latino leaders."
"DishLATINO shares our goal of investing in programs for the high school students who will go on to define and shape the future of our communities," said Nicole Sada, executive vice president of policy and advancement at NHI. "Through this partnership we look forward to the chance to transform the lives of even more students who wish to lead a vibrant and talented global Latino community."
Founded more than 37 years ago, NHI invests in students through educational programs, civic engagement and an emphasis on community service. The academic success rate of NHI alumni is high, with 90% of alumni graduating from college and another 67% continuing on to graduate studies. As these graduates go on to pursue careers, NHI encourages them to remain connected to the Latino community and help mentor the next generation of leaders.
The ad spot educating DishLATINO customers about NHI can be found here as it airs (Spanish only) and here with English subtitles. DishLATINO also developed a promotional video for NHI's use which can be found here.
The campaign announced today aligns with DISH's broader corporate citizenship program, DISH Cares, which fosters community engagement with an emphasis on STEM education and workforce development.
—
National Hispanic Institute (NHI) y DishLATINO están uniendo fuerzas para promover el liderazgo y la educación entre la nueva generación de jóvenes latinos en los Estados Unidos.
A partir de esta semana, DishLATINO comenzó a contribuir tiempo publicitario en casi 30 de las mejores cadenas de habla hispana para contar la historia de NHI y su misión de involucrar a estudiantes destacados de escuela secundaria y universitarios en roles de liderazgo en la comunidad.
"Nuestra asociación con NHI es algo natural ya que compartimos los valores, particularmente el compromiso con la educación y la comunidad latina." dijo Alfredo Rodríguez, Vicepresidente de DishLATINO. "A lo largo del Mes Nacional de la Hispanidad, hemos tenido la oportunidad de celebrar el mantenernos conectados a nuestra cultura, y ahora con esta campaña esperamos seguir desarrollando la nueva generación de líderes latinos."
"DishLATINO comparte nuestro objetivo de invertir en programas para estudiantes que definirán y ayudarán al futuro de nuestras comunidades," dijo Nicole Sada, Vicepresidente Ejecutiva de Política y Progreso en NHI. "Mediante esta alianza, esperamos tener la oportunidad de transformar las vidas de aún más estudiantes interesados en liderar una comunidad latina global, dinámica y talentosa."
Fundada hace más de 37 años, NHI invierte en estudiantes a través de programas educativos, participación cívica y un énfasis en el servicio a la comunidad. La tasa de éxito académico de los ex-alumnos de NHI es alta, con un 90% graduándose de universidades y el 67% de estos continuando con estudios de posgrado. A medida que estos graduados prosiguen en sus carreras, NHI les ayuda a permanecer conectados a la comunidad latina y a servir como mentores de la próxima generación de líderes.
El comercial que educa a los clientes de DishLATINO sobre NHI puede encontrarse en su formato original aquí (en español) y aquí con subtítulos en inglés. DishLATINO también desarrolló un video promocional para NHI, que puede verse aquí.
La campaña anunciada hoy se alinea con el programa más amplio de ciudadanía corporativa de DISH, DISH Cares, que fomenta la participación en la comunidad con énfasis en la educación STEM y el desarrollo de la fuerza laboral