NHI Heritage Families: The Correas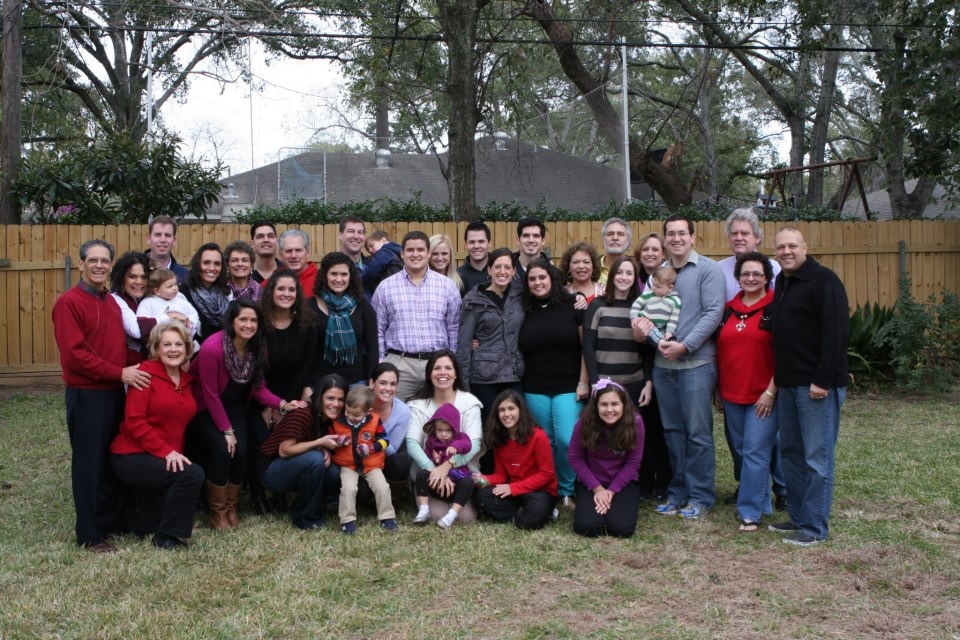 To celebrate Hispanic Heritage Month (Sept. 16-Oct. 15), we'll be celebrating families throughout the month-long celebration that help make the National Hispanic Institute a vibrant organization of community leaders.
Familia:
The Correas
Hailing From:
Puerto Rico; Dallas, Texas; Bryan, Texas; Albuquerque, New Mexico
First NHI participation:
Robert Correa attended his first NHI program in 1999.
And since then:
Robert's siblings and cousins have attended. Robert is the second son of William Correa, originally from Puerto Rico. William is the oldest of the Correa siblings. After Robert returned from the Colorado LDZ in 1999, William encouraged his daughters Amanda and Celina to follow and also shared the experience with his sisters who also sent their children Lauren and Kathleen (McCullough) and Shane (Zeigler). The McCulloughs grew up in the Bryan-College Station area and Shane grew up in Albuquerque.
Robert was elected Governor of his LDZ. Amanda became a regular Onsite Director with the Texas CWS after her high school career, and Celina became very active as a Senior Counselor volunteer at the LDZ. The McCullough side of the family (in particular Kathleen) volunteered with the Great Debate experience. Shane attended the LDZ and went on to become an Assistant Secretary of State. Robert graduated from Northwestern University and works for Bloomberg LLP. Amanda graduated from Southern Methodist University and now owns her own Yoga businesses in Northern California. Celina is a graduate of the University of Georgia and works with Liberty Mutual Insurance in the Dallas area. Lauren graduated from Texas A&M and the Domus Academy in Italy. She works with Morgan Stanley in New York City while her sister Kathleen graduated from Georgetown University and lives in London. Shane (www.shanezeigler.com) graduated from the University of North Carolina at Chapel Hill and is an up and coming actor in Hollywood. William the eldest and Correa family patriarch was one of the first parents to contribution toward's NHI advancement efforts through the 1000 Club helping to partially sponsor some of the first Celebracion programs.
Although they are spread across the U.S., the Correas are very close and made NHI part of their tradition.
What they say about NHI:
Robert Correa notes, "NHI is a life changing experience that inspires young Latinos to become amazing leaders in their community, as well as to have pride in their beautiful culture. I would say NHI was the first exposure I had to leadership and is a key reason for my success many years later. Thank you for helping young Hispanics learn about their potential!"