Texas LDZ Showcases Leadership at Texas State Capitol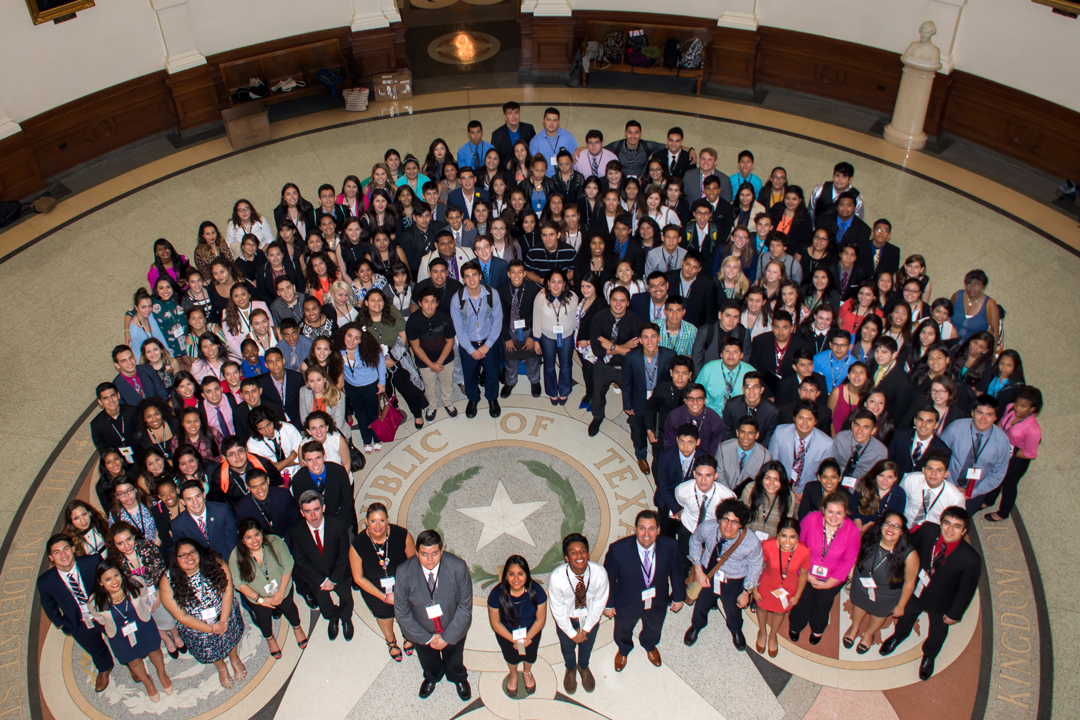 It's become one of the most celebrated annual traditions for the National Hispanic Institute: Students streaming into the Texas State Capitol for three days of debate and discussion, as part of the eight-day Texas Lorenzo de Zavala Youth Legislative Session. This year's edition, hosted by Texas Lutheran University in Seguin, included nearly 200 students from four states (California, Colorado, Florida, and Texas) and Mexico.
Top elected officials for the program included Governor Eunice Marzano, Mount Carmel Academy, Houston; Lieutenant Governor Elias Hernandez, East Austin College Preparatory, Austin; Speaker of the House Louis Ramos, United High School, Laredo; and Chief Justice Camila Mosier, Coronado High School, El Paso.
Four bills passed during the session at the Capitol. Those included:
Establish After School Programs to Aid Bilingual Communication, authored by Senator Christopher Hulburt (Eastwood HS, El Paso)
Connecting Borders, authored by Representative Sofia Lozano (United HS, Laredo)
Unite Latino Kids and Teens Through the Fine Arts, authored by Senator Ryan Reza (Bel Air HS, El Paso)
Create an Organization that will enhance the environment through a community's assets, authored by Senator Ashley Boubel (Alexander HS, Laredo)
"We will not expect less than excellence from you, and you shouldn't expect less from yourself either," Secretary of State Kevin Lozano told the assembled students to help set the appropriate tone for the program. "There is no other option, or better yet, there shouldn't be another option. If you don't start giving ownership to your own reality, others will."
The Texas LDZ was supported in part by a $25,000 grant from AT&T. Leslie Ward, Senior Vice President, AT&T External Affairs, said, "AT&T is proud to support the National Hispanic Institute, particularly the Lorenzo de Zavala Youth Legislative Session. Their programs have proven to be transformative and innovative – challenging the students and crafting the leaders of tomorrow to help strengthen the Latino communities in Texas and in this country."