Kerr Foundation supports Lake County students with $50k for 2016 programs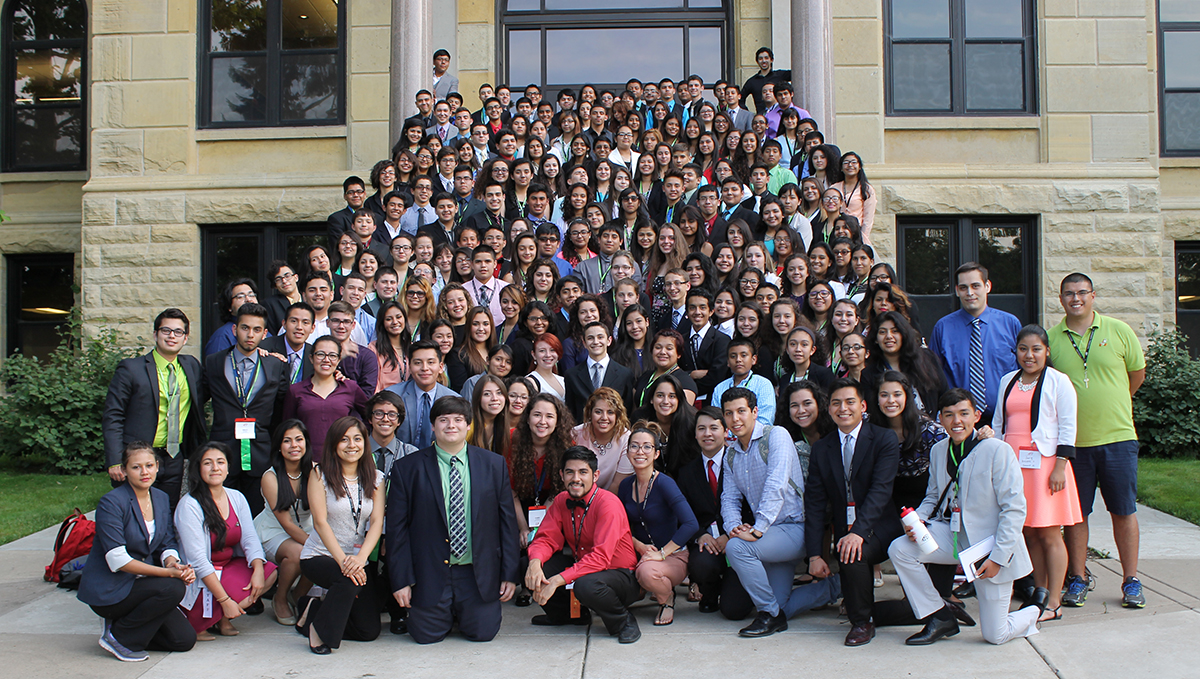 The Roy G. Kerr Foundation has announced that, as part of its mission to provide funding and support to the Latino community in Lake County over a 25-year period, it will grant the National Hispanic Institute $50,000 to support Lake County students attending NHI's 2016 summer programs.
The Kerr Foundation (which will close its doors in 2019) began funding NHI students in 2005, and since then, nearly a thousand Lake County students have attended NHI week-long summer programs through foundation-funded scholarships. Approximately 100 students will be funded through this year's support.
"The Roy G. Kerr Foundation has understood from the beginning the value of investing in the Lake County community's youth talent," said Karla Martinez, NHI's Midwest Regional Director. "They have contributed in the way that they do because they want to be front and center when it comes to crafting the future reality of their community. Students that have gone to our program with the support of the Kerr Foundation understand that, more than a scholarship, this institution is extending them an invitation to become owners and active members of the Lake County community."
Though NHI hosts programs at four-year universities and liberal arts colleges around the nation (and in Panama), Lake County students supported through Kerr Foundation grants primarily attend the Midwest Great Debate at Augustana College in Rock Island, Ill. and the National Lorenzo de Zavala Youth Legislative Session at Elmhurst College in Elmhurst, Ill.
According to last year's NHIMagazine.com article commemorating the 10-year anniversary of the NHI/Kerr Foundation partnership, "Roy G. Kerr, an Abbott Laboratories executive who died of cancer in 1994, chose Lake County because he wanted to give back to the place where his career first flourished, and chose the Latino community because it was the fastest-growing and most underserved population in Kerr County at that time. Holly Kerr, Roy G. Kerr's widow, who manages the Foundation's day-to-day operations, recalled, 'It's a community he admired greatly.'"
She was initially impressed with NHI because of its reputation, and was intrigued with NHI's approach to leadership education – and as she noted, "I was impressed, in particular, that the program had a number of returning students who helped run the program and served as mentors."
(The full article is available here.)