NHI's historic roots as a community Social Entrepreneurship organization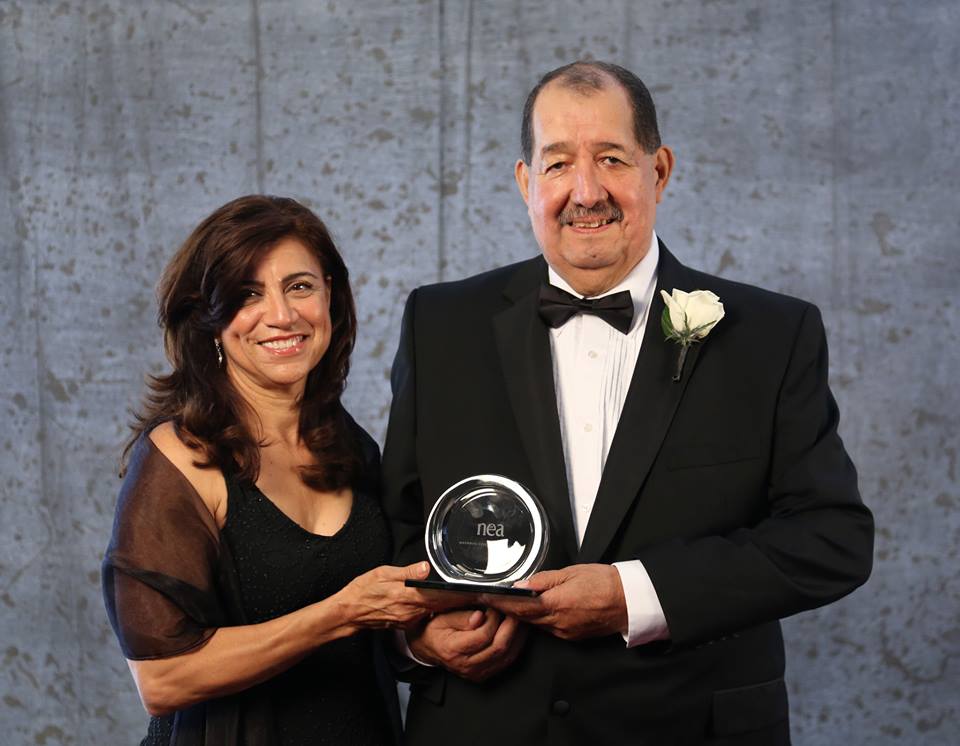 I was present for opening day at DeZavala Park in 1951. I was ten years old at the time. Esther Nieto, my mother, had been appointed the first Latina to hold the position of park director with the Houston Parks and Recreation Department. She was placed in a community popularly known as Magnolia, near the Houston Ship Channel and Turning Basin by Navigation Street. Her only equipment was a softball and a baseball bat for the 181 registered students who showed up the first day.
Magnolia was a neighborhood of mostly Mexican-Americans, the majority of the working males, including my father, were low wage hourly employees who worked in 24 hour shifts at "El Compress." The Houston Compress Company made cotton bales for shipping to different destinations across the country.
Little did anyone realize that ten years later, Magnolia would go from being a place where even the police entered with caution to one of the most highly recognized communities in Houston for its sports accomplishments and history of civic involvement.
DeZavala Park was only one square block in size in a community of about 5,000 residents. The facility consisted of a small clubhouse, an outside dirt basketball court, a softball diamond and a public community swimming pool. On Sundays, a community semi-pro football team known as the Magnolia Tigers would generate hundreds of onlookers as they competed against rival neighborhoods of Mexican-Americans who lived in other parts of Houston. The only rules governing membership at DeZavala Park were to register by full name, provide a home address and telephone number, and the name of a parent or relative in the event of an emergency. Everyone was charged a nickel annual membership, and the requirement was to participate in at least one civic project a year.
Over a period of ten years and the work of many, Magnolia went from being a neighborhood that residents often avoided to a place of countless accomplishments. DeZavala Park earned more trophies in a ten year period and had more certificates presented for its civic engagement than the combined recreation centers that comprised the entire Houston Parks and Recreation Department.
The work didn't only concentrate on young people. DeZavala Park annually sponsored large events on polio and tuberculosis prevention. Its cultural presentations often highlighted the annual gathering of Houston area recreation activities that brought different performances to Hermann Park and large gatherings of people. Teenage clubs, organizations of mothers, and community civic projects that helped install night street lights and pave streets in the community made the park an inviting social destination for the entire Magnolia neighborhood.
My father, Santos, soon joined my mother, first as a volunteer, and later as a full time recreation center director. For the next 27 years they worked their magic in other communities that also included Hennessey Park in Houston's Fifth Ward, Eastwood Park and Denver Harbor Park (later named Selena Park) until their retirement in 1978. The dedication of Santos and Esther Nieto Park by the City of Houston upon their retirement became the culminating symbol of a couple who gave so much to others while coming from so little.
Their retirement provided me, as their son, with the opportunity to conduct countless interviews in the privacy of their home, in their living room, over breakfast and lunch and even the back yard where at times the sun would come out after lengthy discussions. I wanted to understand their vision, their rationale for involvement, and ultimately, the reasons they gave so freely. If ever there were forerunners in social entrepreneurship back then and as far back as 1929, when they first got started as a newly-wed couple, it was them. Their influence on the lives of many ran deep as did their almost magical abilities to attract and sustain the involvement of countless community members from so many backgrounds. The richness of their experience and the many lessons that came from their journey were far too important to be overlooked or perhaps even forgotten. From the moment I established the National Hispanic Institute in 1979, one of my most important goals became learning as much as time would permit to absorb the knowledge and insight they brought with them, not to mention the beliefs that drove their efforts and helped them face the countless challenges and setbacks they met along the way.
Even today in 2014, 36 years after the founding of the National Hispanic Institute in 1979, it can be said that the work lessons provided by Santos and Esther Nieto. They may not have understood the term social entrepreneurship back then, but the work they performed was classic to our modern understanding of this concept. In his countless talks with me, my father would dutifully remind me of several things.
"You have to love the community and its people," he would say. "Never do it because you feel sorry for them, but instead because of the faith you have in their abilities to change their own lives. Don't do it out of charity either, because there is never enough to go around. And avoid coming across as having or knowing more because that alone will breed resentment and cause separation from the very people you wish to influence."
My mother had her own views of community advancement. Basic to her opinions was the need for planning, structure, and organization.
"Ideas are good only to the extent that plans are clearly set, structures are built, and organizations are built to move people's aspirations towards their goals," she would tell me. "People need to understand and value the amount of work involved in making ideas work. But there also has to be time set aside when recognition is given to those who remain faithful to the effort and assume the leadership required to get to a particular goal."
Both parents agreed that no effort was worth the investment of time, energy, and even money if the community was not moved to appreciate and value the good of a social effort.
My father would say it best.
"Any community," he would observe, "is easy to mobilize and will remain involved when it realizes the value and the good that comes from their efforts. Once placing sites on the outcome, no discouragements, acts of discrimination, or imposition of barriers are ever enough to defeat them because they learn to overcome."
With these nuggets of valuable insight to guide its development in the early 1980s, the National Hispanic Institute has today reached important milestones as being one of the most modern, forward looking community social entrepreneurial organizations in the nation with its annual enrollment of students coming from as many as 18 states and 3 Latin American countries and the Commonwealth of Puerto Rico. We are extremely proud of the over 100,000 participants who have attended our leadership programs over three decades. We are even more proud of their 98% enrollment rates in college, their 90% graduation rates, and the 67% or better who receive degrees in advanced studies.
We are also extremely pleased at the number of former participants who are actively engaged in public policy, have become heads of community civic organizations, and remain active in civic endeavors as adults. We are just as pleased at our abilities to remain self-sustaining, not because we don't want or appreciate help from the public and private sectors, but due to the generosity of our hundreds of alumni volunteers and the support of institutions of higher learning. This intricate network of human resources makes our learning experiences financially accessible to working families who realize the value of our services and want their children involved. More important, it allows us as an organization the opportunity to train and widen the supply of future community social entrepreneurs that will add strength and substance to the abilities of the Latino community to solve important challenges. From a personal point of view, seeing the work and watching it expand also brings me a particular sense of satisfaction.
My parents and many of the Latinos who worked alongside them may not have understood or used the fancy language often associated with social entrepreneurship today. What they did understand was that a social good was attainable only when people became willing participants in their own social transformation.
As my father would repeatedly remind me, "You have to help them realize that only they can shape the world in which they prefer to live. Real change can only come from them, no one else."
DeZavala Park in Houston's Magnolia was the vehicle for the personal social transformation of many, just as NHI's summer learning experiences represent the same for thousands of young high school age students who participate each year. It's in having this historical connection between the work of Santos and Esther Nieto back then and our work today that I'm constantly reminded that they left behind a rich legacy of lessons that continue influencing our work today and will do so in the future.
This article by Ernesto Nieto originally appeared in the 2014 print edition of the NHI Magazine.